5 Things Every Adrenaline Rush Junkie NEEDS to do before they die...
Posted on Fri July 13, 2018.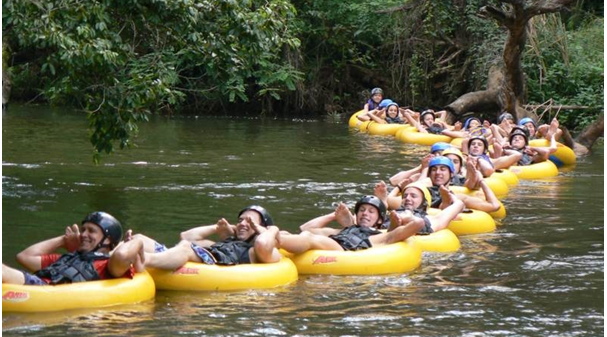 While Graskop might look tranquil and beautiful, it can be the best playground for any adrenaline rush junkie out there! Graskop offers some of the most unique views and activities that the world has to offer, and it has an extra bonus: you get to enjoy the view and local people while doing it! " So lets get down to business, here are the top 5 Things every Adrenaline Rush Junkie needs to do before they die

1.    The Big Swing 

You guessed it! The Big Swing Graskop (One of the world's highest cable gorge swings) will send your adrenalin skyrocketing while witnessing one of the most beautiful sceneries in Southern Africa.
The Big Swing Graskop is located perfectly in the Graskop Gorge with the most spectacular views of the Graskop Falls in the background.
So what heights are we talking about here? Is looking for Graskop Accommodation worth the adrenaline you will experience when doing The Big Swing?

The Facts (Max Adrenaline level):
68m Freefall from the top of the Graskop gorge, all the way to the bottom.
Reach speeds of up to 180km/h while freefalling
Freefall is so fast, the fall is complete in 3 seconds!
The Perks:
Get Videos of your terrifying freefall from the Big Swing in Graskop Gorge
Perfectly located Graskop Gorge Lift across from The Big Swing so that your family and friends can comfortably watch you live out your adrenaline junkie dreams!
The Cost regarding The Big Swing Graskop:  
Single Jump Per Person : R450.00
Tandem for Two : R800.00
*Prices from Graskop gorge lift company website on 19/11/2020, prices subject to change.
2.    Abseiling Down Sabie Falls


Yet another opportunity to experience the wonders of nature surrounding Graskop. This unique activity gives you the chance to see Sabie Falls as never before!

If you are looking for an experience to get your heart pumping you have come to the right place. With Abseiling you start at the top, slowly making your way down the cliff right next to the waterfall. Imagine the wind in your hair, the mist of the waterfall dampening your face, the view when looking down! It doesn't get better than that!
So let's dive into the things you really came here for.
The Facts:
Duration: 1-2 hours
Sabie Falls is 25 meter high
 
The Perks:
 There is a dry abseiling option available
Only 24 minutes drive from Graskop
No experience required.
 
The Cost Regarding Abseiling Down Sabie Falls
R322.00 pp
*Prices taken from Kestell Adventures, prices subject to change
3.    Go Geckoing – White Water Tubing
 
If you're not one for heights, that's okay. We've got you sorted. Geckoing is one of Mpumalanga's favourite extreme sports! This particular route involves you, a tube and a crazy Sabie River.
Test your limits with the raging rapids of the Sabie River. Some routes even have 8m cliff jump (optional)
But one thing is for sure, this will get your heart racing!
It's such an high-adrenaline activity that they do not allow for children under the age of 12 to participate.
The Facts:
Optional 8m cliff-jump (Did anyone say they wanted an adrenaline rush?)
Raging rapids
Between 4-5 hours
The Perks:
Some companies offer halfway stop with snacks and drinks!
You can make it a group activity
Price: R480 pp. 
 
4.    Foefie Slide/Zipline at Graskop Gorge
Visitors to the centre who still want to get their hearts racing but who think the Big Swing is too extreme for them, can fly across the gorge on a 130m high-wire zipline.
Photo Credit: The Guys
Yet another activity including extreme heights. Right next to The Big Swing, you can go on a foefie slide/ Zipline that takes you over the whole Graskop Gorge.
If the Big Swing seemed to daunting for you, but you still want to get your heart racing you can opt for the zipline.
The Facts:
130 metres high
 The Perks:
Family and friends can view you on the zipline from the Graskop Gorge Lift
Videos can be requested of your zipline experience.
The Cost regarding The Zipline Graskop:
Single Zipline Per Person - R180.00
COMBO BIG SWING/ZIPLINE
Zipline plus Single Big Swing (p/p) - R570.00
Zipline plus Tandem Big Swing (p/p) - R530.00
*Prices from Graskop gorge lift company website on 19/11/2020, prices subject to change.

5.    High-speed Zipline at Induna Adventures
 
If you enjoy heights, nature and speed this activity is for you! This activity is about 40 minutes drive from Graskop, but well worth the trip!

Watch the trees fly by you as you jump off of the platform!
"Why would anybody strap themselves onto a high-speed pulley running on a 450 m long cable, descending a mountain at a gradient of 45 degrees? Because it's fast, it's fun, it's safe and it's life!" – Dirty Boots
The Facts:
450m long
Reach speeds of up 100km/h (Definitely an adrenalin rush)
77m above ground
Descend at a 45 degree angle
 
The Perks:
Suitable for children (If they fit into the safety harness)
No need to "hold on" as the harness carries you
No need to "pull the breaks" as the zipline will automatically slow you down.
 
The Cost regarding The Highspeed Zipline:
Single Zipline Per Person - R280.00
Whether you are looking for an adrenaline rush from heights, slides or water, Graskop and surrounding area has got it all!
All of these activities are within one hours drive from Graskop. Why not spend your time off seeking some adrenalin in one of South Africa's most beautiful areas.
Where is Graskop?
If you've read this, and you're not sure where on earth Graskop is, that's okay. We've got all the answers.
Graskop is a small town in Mpumalanga, Southern Africa. The town is booming with culture which makes it one of the most sought after tourist destinations in the region.
Other Activities in close proximity to Graskop are:
God's Window
Drie Rondawels
Blyde Canyon River
The Potholes
The Pinnacle
Various Waterfalls

Graskop Accommodation for Adrenaline Junkies:
 
At Autumn Breeze we have the perfect accommodation for any Adrenalin Junkie. Our accommodation includes breakfast, so you don't have to worry about anything except getting your heart pumping and mentally preparing yourself for all the adventures!
Our accommodation is perfect for families and small groups.
In conclusion, Graskop is one of the places you have to visit and experience before you die. The nature, the people and the activities all contribute to a unique experience.
Don't wait, make your booking today and start the adrenalin filled journey today!