Explore South Africa's Hidden Gem - Graskop
Posted on Thu November 26, 2020.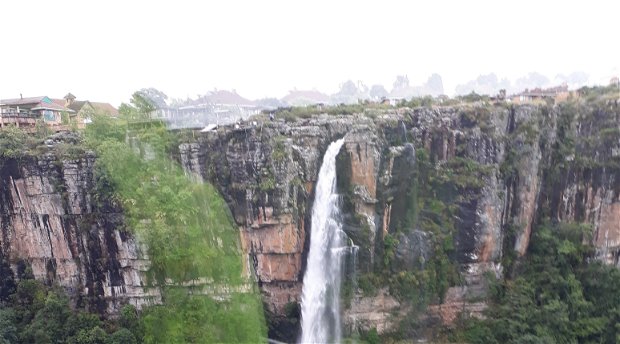 Nesting a top the Drakensberg and surrounded by wooden slopes and bubbling streams, Graskop is a hikers paradise with the Blyde Canyon Nature Reserve, God's Window, Wonder View and the Fanie Botha Hiking trail all on the doorstep.
Graskop
Viewpoints and vistas come thick and fast with the Bridal Veil, Mac Mac, Lisbon and Lone Creek and Sabie Falls all sure to leave you WOWED!! The town is an hour's drive from the Kruger National Park and on the circular Panorama route that winds through the forests and mountain of the Drakensberg escarpment and offers some spectacular views over the Lowveld. On Route you'll encounter the 80m Berlin falls, the triple drop of the Lisbon Falls and Gods Window which offers a magnificent view over the Lowveld, the Pinnacle and Driekop Gorge.
Bridal Veil Falls
Along Mpumalanga's scenic Panorama Route, which is known for the forestry industry and its many breath-taking waterfalls, lies the particularly pretty Bridal Veil Falls. This part of South Africa is green and verdant, with natural attractions that rival some of the finest in the country, thanks to their diversity and the abundance of fauna and flora.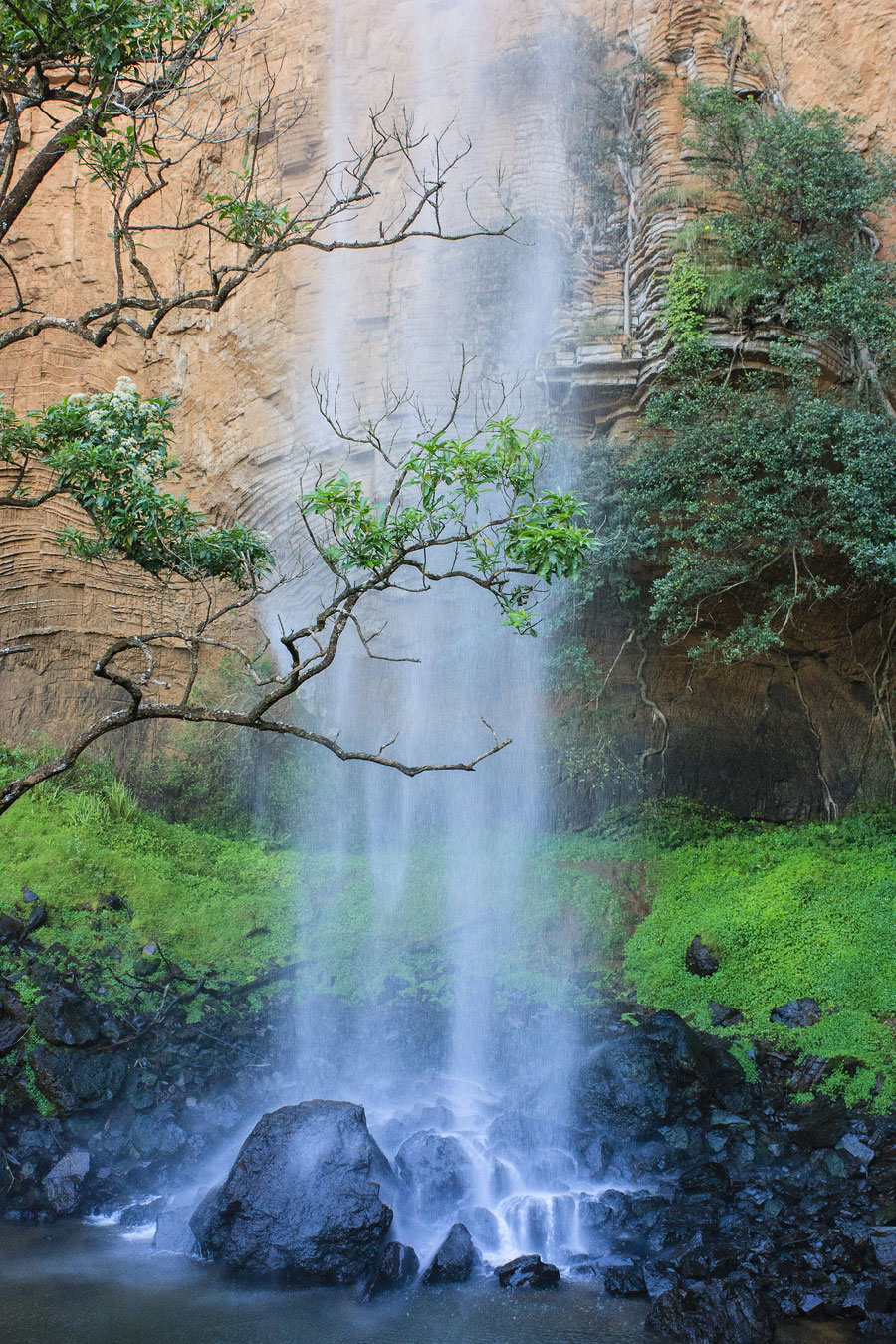 Mac Mac Falls
You will find the waterfall roughly 13km outside of Sabie on R532 on both the Sabie Waterfalls Route and the Escarpment Route. A viewing platform, which allows really good views of the falls, is a little restricted by a wire safety mesh but you should just get your camera lens through the holes, depending on the camera.
Lisbon Falls
The Lisbon Falls are situated in the heart of the waterfall area of Mpumalanga, where the number of these dramatic falls exceeds that of anywhere else in southern Africa. Lisbon Falls is 94 metres, or 308 feet, high, which makes it one of the highest in the province.
                                                                                                            Photo Credit:Sara_Hartman
Three Rondavels
Along with Bourke's Luck Potholes, the Three Rondavels are one of the major icons of the Mpumalanga Province
God's Window
Situated on the Drakensberg escarpment in Mpumalanga is God's Window. Just one look down and you will begin to understand why it is called "God's Window".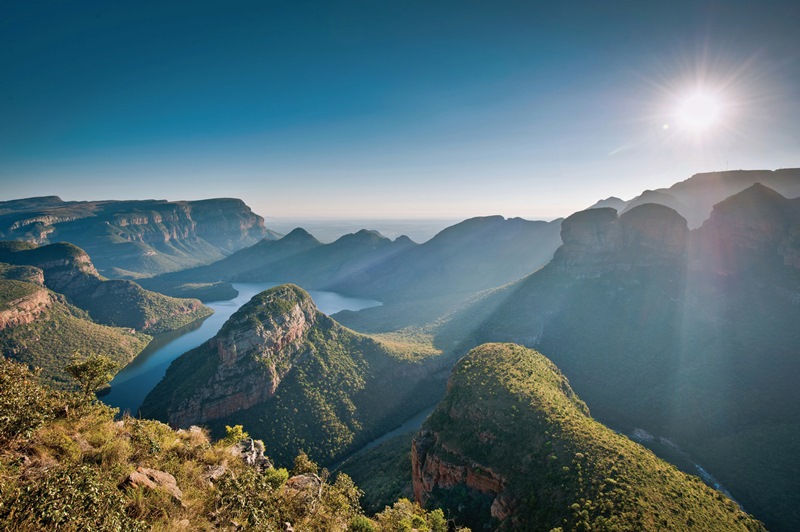 Bourke's Luck Potholes
The famous Lowveld View is not even 5 km north of Bourke's Luck Potholes. This view out over the canyon from a height of 1 219 metres above sea level, the Blyde River cutting its way through the valleys below and the Blydepoort Dam in the distance, is unspeakably beautiful.