Top 7 reasons you need to make Mpumalanga your holiday destination
Posted on Wed August 22, 2018.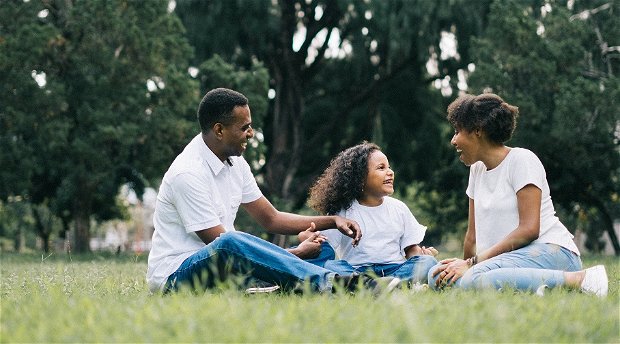 Make Mpumalanga your next holiday destination! Why? Because Mpumalanga has some of South Africa's most beautiful and exciting locations in Southern Africa! Here's our top 7!
Make Mpumalanga your next holiday destination! Why? Because Mpumalanga has some of South Africa's most beautiful and exciting locations in Southern Africa! Here are our top 10 reasons why you should visit Graskop, Mpumalanga. 
1. The Waterfalls
Mpumalanga is home to some of the most majestic waterfalls. When visiting the Graskop area you will be overwhelmed by the greenery, the fresh air and the way nature forms part of everyday life. 
The tourist attractions in the area have taken advantage of these lovely locations and have come together to keep these areas clean and safe. Furthermore, most waterfalls locations have parking, picnic spaces or short trails routes to follow. Who wouldn't want to take in all that natural goodness by going through a stroll in the forest?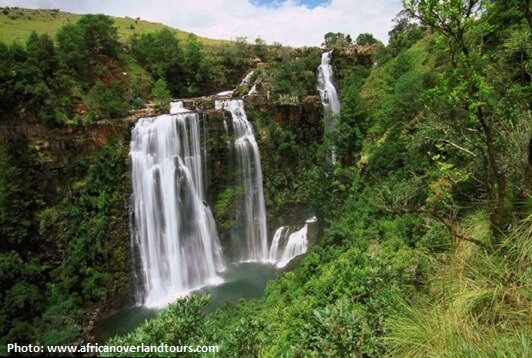 Some of the waterfalls Graskop boasts with is Berlin Falls, Forest Falls, Mac Mac Falls, Graskop Gorge Falls. Want to get all the details on what each of these offers?
No problem, head on over to our Top 6 Waterfalls in Graskop area that you need to visit. 
2. The Panorama Route
The Graskop Panorama Route is one of those things that you never really forget. It is filled with the most scenic routes and destinations, perfect for anyone looking for a breakaway. 
It starts getting good on The Longtom Pass, between Nelspruit and Sabie, on this windy road you get views of the whole Sabie Valley. On a clear day, you can see the whole Sabie, and the mountains surrounding it. 
Further on while driving to Graskop, you will be surrounded by greenery and even come across some baboons! 
However, the real fun starts when you pass Graskop. This road is filled with natural wonders that you'll never forget, just to mention a few: God's Window, Berlin Falls, The Potholes, The Three Sisters (Also called the three rondavels) and so much more!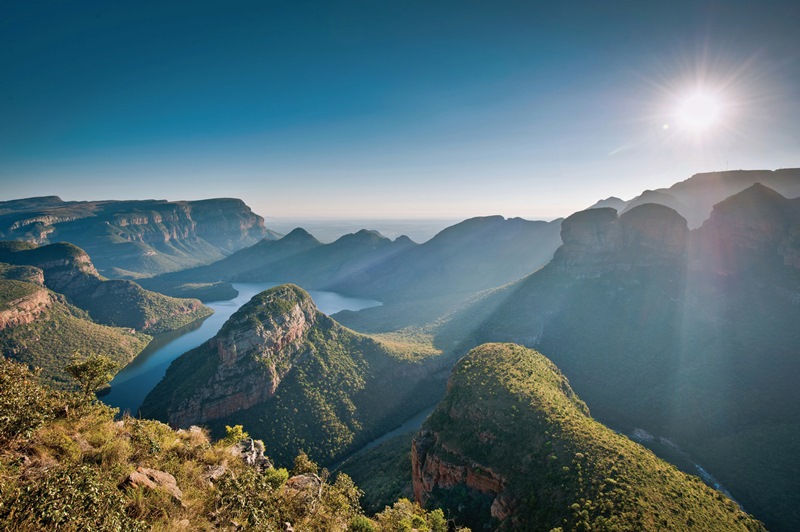 Read more regarding the Panorama Route on our previous blog post: Mpumalanga Attraction: The Graskop Panorama Route
3. The Cuisine 
When planning a trip, you always want to know that there are food spots to get a bite to eat whenever you feel like it. Or perhaps you want to have a unique experience. Well, The Panorama Route has everything. 
From specialty chocolate to a Sabie Brewery and restaurants with views to die for. There were so many attractions in Graskop that we had to do a post on the Restaurants you can find on this route. Head on over to one of our previous blog post to get the scoop on where to go when visiting Graskop.

5 Attractions a Foodie can't resist, even if they tried!
4. The Wildlife 
If you're from the city, you will definitely enjoy the wildlife attractions that the Panorama Route has to offer. 
All along the route, you will see Bucks, Baboons and all sorts of birds. Additionally, the Kruger National Park is less than an hour's drive from Graskop. That means you can see the big 5 in all it's glory up close and personal. 
Furthermore, there are various Animal Rehabilitation sits spread all over the panorama route. One of them includes the Maholoholo rehab center where they take injured animals, nurse them back to health and release them back into the wild. 
5. The Adrenalin Junkie's dream
So we've been talking all about the tranquility, wildlife and views so far. But don't think we've forgotten about all those high-energy adrenalin junkies out there! 
If you're thinking this route is only for the "older" or "more relaxed" people you are sorely mistaken. The Panorama Route also offers a magnitude of adrenalin filled activities like The Big Swing, Abseiling, River Rafting and so much more.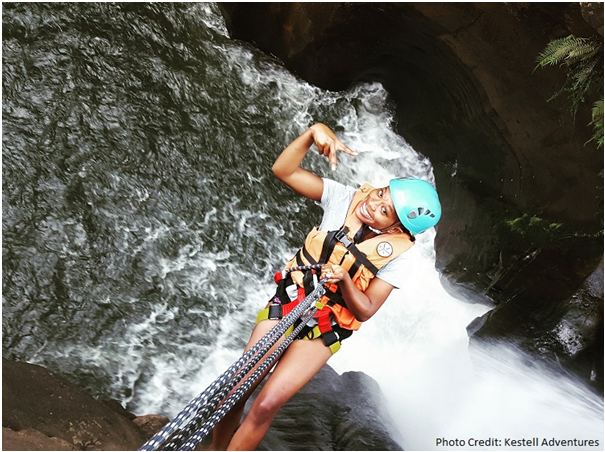 5 Things every adrenalin Junkie needs to do before they die
6. The family activities 
And now you're probably thinking "But I have a family, with kids" and yet again we say "THE PANORAMA ROUTE HAS IT ALL!"
Family activities include things like The Toboggan at Misty Mountains and the Graskop Gorge Life Co. 
Furthermore, Graskop is surrounded by various lovely picnic spots and short trails to make any child's heart sing. Mac Mac Pools are one of the most relaxing and comfortable spots to enjoy a family day. This picnic spot provides you with braai facilities and restrooms so you don't have to worry about a thing. 
7. The towns, history, and people
The Panorama Route stretches out over various towns like Sabie, Graskop and Pilgrims Rest. 
Graskop is right in the middle, and closest to all the big attractions. Therefore, when visiting the panorama route it's always best to look for Graskop accommodation and explore your surroundings from there. 
Pilgrims Rest is a town with a rich history, and less than 40 minutes drive from Graskop. Here you can explore and spend a day gold panning and browse the local shops. 
Graskop Accommodation 
With so many wonderful activities, sites and experiences it's hard to imagine why someone would not want to visit Mpumalanga. 
Autumn Breeze offers the best rooms, service, and accommodation around. You can contact us for inquiries or head on over to our booking page to see available dates.