5 Attractions a Foodie can't resist, even if they tried!
Posted on Wed July 25, 2018.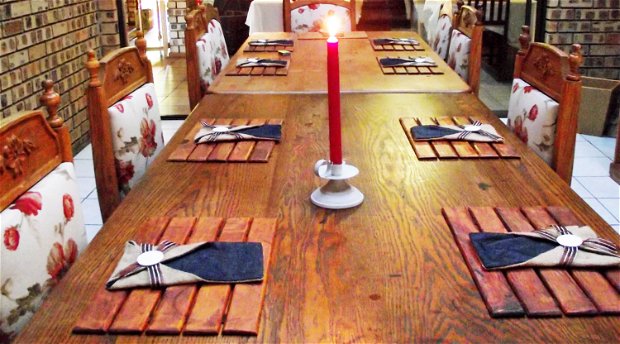 Graskop is situated between rolling mountains, bubbling water, and ages of history. But Graskop is also a foodie's dream location for a quick breakaway.

What is a Foodie? 
"A foodie is a person who has an ardent or refined interest in food and who eats food not out of hunger but due to their interest or hobby. The terms "gastronome" and "gourmand" define the same thing, i.e. a person who enjoys food for pleasure"- Wikipedia
If you were a foodie, you'd already know that. But now we want to go into a bit more detail of all hat Graskop has to offer to the foodie of South Africa: 
Graskop might be small, but they have a taste for the finer things. Shauntany Chocolatier is a small shop with the most decadent Belgian sweet treats. They are situated on the main road and within walking distance of Autumn Breeze Manor and Lodge. 
This little gem is any sweet tooth's dream! 
Trading Hours: Open 7 days a week, 9 am - 4:30 pm.
Contact Number: 013 767 1170
Photo Credit: Shautany Chocolatiers
Harrie's pancakes are so delicious they have not only become a local sensation but is internationally known as South Africa's best pancakes!
Their menu boasts a wide variety of savory and sweet pancakes that are sure to get any foodie excited. 
Want to know what you are letting yourself into? Click Here to Download Harrie's Pancakes menu
We are positive that after you've looked at their menu, you want to make a booking with them. 
Contact Harrie's Pancakes for a reservation on 013-767-1273.
Harrie's Pancakes is within walking distance from Autumn Breeze Bed and Breakfast Accommodation.
Photo Credit: Harrie's Pancakes Website
Want to experience some of the best food the Lowveld has to offer, in one of the most beautiful settings? 
Want a quick "pit stop" before you visit the Drie Rondawels and Bourke's Luck Potholes? 
Then this is the place you need to go. With over 150 TripAdvisor "Excellent" reviews, it's no wonder this is a Foodie's dream! 
Boskombuis is situated right next to a river in an open space with rustic decor. This means you can enjoy your South African cuisine with the bushveld air blowing through your hair and the sound of birds all around. 
This bushveld kitchen is sure to get your taste buds tingling, but make sure you get there before 1 pm. This kitchen closes at 4 pm. So make sure you get there early to avoid disappointment. 
Foodie staying at Autumn Breeze Bed and Breakfast? It's only a 45-minute drive from Autumn Breeze Graskop Accommodation. 
So you're a foodie with a taste for beer? 
No problem. The Lowveld has got you covered. 
Discover our home-brewed beer at Sabie Brewing Company. At the moment there are 6 beers on their menu, and people are loving it by the looks of the TripAdvisor Reviews! 
But don't be fooled by the beer, this lovely restaurant also serves top-notch food to go with your beer tasting experience. You can view their full menu here to get an idea of what you'll be getting. 
The brewery also offers guided tours upon request and reservation. 

For more information, call 013 764 1005 or email [email protected]
Photo Credit: Sabie Brewing Company
While there are many things we can say, we will simply start with this: 
Both Summerfields Kitchen and River Café were winners in the prestigious 2016 World Luxury Restaurant Awards
If that isn't enough to get a foodie's taste buds watering, we don't know what is. 
Summerfields is a rose farm situated on the R536 Sabie-Hazyview road. The kitchen is only open for dinner, but it's one of those places you have to visit before you die. The tables are neat, decorated with freshly-cut flowers from the farm while the staff tends to your needs and the chefs prepare your meals. 
Each plate of food is guaranteed to make your taste buds sing to a tune of delight! 
Added bonus: Summerfields uses organic greens from their very own garden so they can ensure the highest quality every time. 
Summerfields also offer tours of the rose farm and orchards. Additionally, they also have a spa where you can treat yourself to a day of relaxation and rest! 
Photo Credit: I do Inspirations
ALSO SEE:
Garden Shed Restaurant Autumn Breeze Manor & Lodge
Restaurant in Graskop
Open daily from 12:00 to 22:00 pm
Whats'App: 073 668 9074 
https://garden-shed-restaurant-autumn-breeze-manor-lodge.business.site/
Graskop Accommodation for the Foodie of South Africa: 
At Autumn Breeze Manor & Lodge B&B, we offer a warm and friendly experience to every guest. Our TripAdvisor scores have an average of four out of five starts. 
We let the reviews speak for themselves: 
"Lovely accommodation. Value for money. Friendly and welcoming staff. A very pleasant experience. Conveniently located. Would definitely go back. You are able to get your keys before 3 pm but check in from 3 pm" - pbrimi946837, Reviewed 11 April 2018
We have various rooms available for individuals, couples, groups, and families. Our dedicated team of staff will always ensure that you have everything that you need. 
You can contact us to make your bookings today: 
+27 76 089 8542
+27 72 282 0440
[email protected]