5 Reasons why you should ditch other Graskop Accommodation and stay at Autumn Breeze!
Posted on Wed July 25, 2018.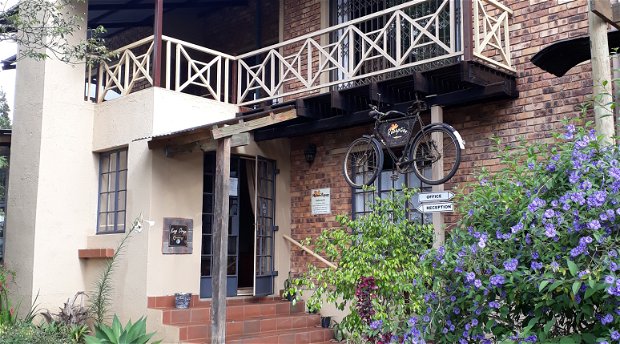 Graskop is a gold mine of attractions for all ages! When you're planning a trip to Graskop, make sure to book your stay at Autumn Breeze. We have 5 GREAT reasons why you should ditch your other accommodation now!
When it comes to Graskop Accommodation there are a lot of places to choose from. But we're not here to talk about all the other places. We're here to talk about the best place: Autumn Breeze Bed and Breakfast.
 
But let's assume you know nothing of the area and start out by talking about why you would even want to look for Graskop Accommodation in the first place. What makes Graskop the ideal getaway?


Graskop Attractions:
With a town this rich with culture, friendly people and good food, it's difficult to name all the reasons one would want to visit, but we're going to do our very best!
The Cuisine
 Graskop has the best restaurants! From Portuguese and Mozambican to the good old South African Pancakes at Harrie's pancakes.
Graskop even boasts with a small chocolatier shop! So if you aren't into the cuisine, maybe you can hop on by the chocolatier shop and grab yourself some sweet treats!
The Art and Entertainment
Graskop is brimming with art and entertainment. The local restaurant Canimambo offers cocktail evenings, bonfires, live music sessions and even offer a Free Form Music & Art's Festival once a year!
This is not even mentioning the pottery and art shops all along the main route! Indulge yourself in some African artifacts at Delagoa Arts and Crafts and then head on over right across the street for some imaginative pottery and outstanding paintings!
The Culture:
Graskop brings you the best curio-shops, arts, and crafts. Additionally, you can have a cultural experience by visiting the Xintu Village, the Shangaan Chief's Kraal and the Sangoma.
Be guided through their village and gain new insight into this fascinating culture.
The Big Swing and Foefie Slide
For most people in Mpumalanga Graskop is synonymous to "The Big Swing".
The Big Swing Graskop (One of the world's highest cable gorge swings) will send your adrenaline skyrocketing while witnessing one of the most beautiful sceneries in Southern Africa.
The Big Swing Graskop is located perfectly in the Graskop Gorge with the most spectacular views of the Graskop Falls in the background.
Other Attraction at Graskop:
 Other attractions close to Graskop includes God's Window, Bourkes Luck Potholes, Die Boskombuis, Die Drie Rondawels, The Blyde Canyon, Africa Silks Farm and Gold Panning to name a few.
With all this in mind, why would you not want to visit Graskop for your next holiday?
Let's get down to what you're here for:
Why You should choose Autumn Breeze Bed and Breakfast for your Graskop Accommodation

1.      Have you seen our reviews?

If you haven't, we suggest you pop on over to our Facebook page or right here on our website to "Guest Reviews" (http://www.autumnbreezemanor.co.za/guestbook/) and see what previous guests had to say.
We have some of the best reviews for a reason. We love people! We love being in the business of making people feel welcomed and at home while still offering a luxury and relaxing experience.
Here are a few things people had to say about us:
We arrived straight from our flight to Joburg and Autumn Breeze Manor was the perfect place to rest and recuperate after a long journey. Great location to explore the region and we will definitely be back next time we are in the area. 
Muchas gracias!
11/02/2015
- Edward and Angela
Vigo, Spain
Great stay and I got value for money
Very friendly and helpful receptionist and friendly staff. The accommodation had a very homey feel to it and great value for money. 04/12/2017- Tlhologelo Dan Mphelo, South Africa
2. We go above and beyond for our guests

We make sure that our guests are comfortable and catered to at all times. This means a well-kept room, living area, and property. Upon request, we cater to your needs as a guest. That means we can prepare a vegetarian breakfast.
But don't take our word for it! Here is another review we had from January 2018!

"The property was beautiful and well kept. The staff was friendly, helpful and very efficient and they were able to cater to vegetarian breakfast requirements. Overall was a great experience" .22/01/2018, Madiha Wagley, South Africa
3.      We have an abundance of rooms to choose from

Our Graskop Accommodation is unique in the fact that you have so much to choose from! You can either stay in a house or go to The Lodge for a more luxurious experience!
This suite sleeps 2 adults and 2 children OR 2 adults only, ideal for couples
This luxury suite consists of 2 rooms and sleeps 4 people sharing one bathroom.
This spacious suite sleeps 2 people with own en-suite bathroom.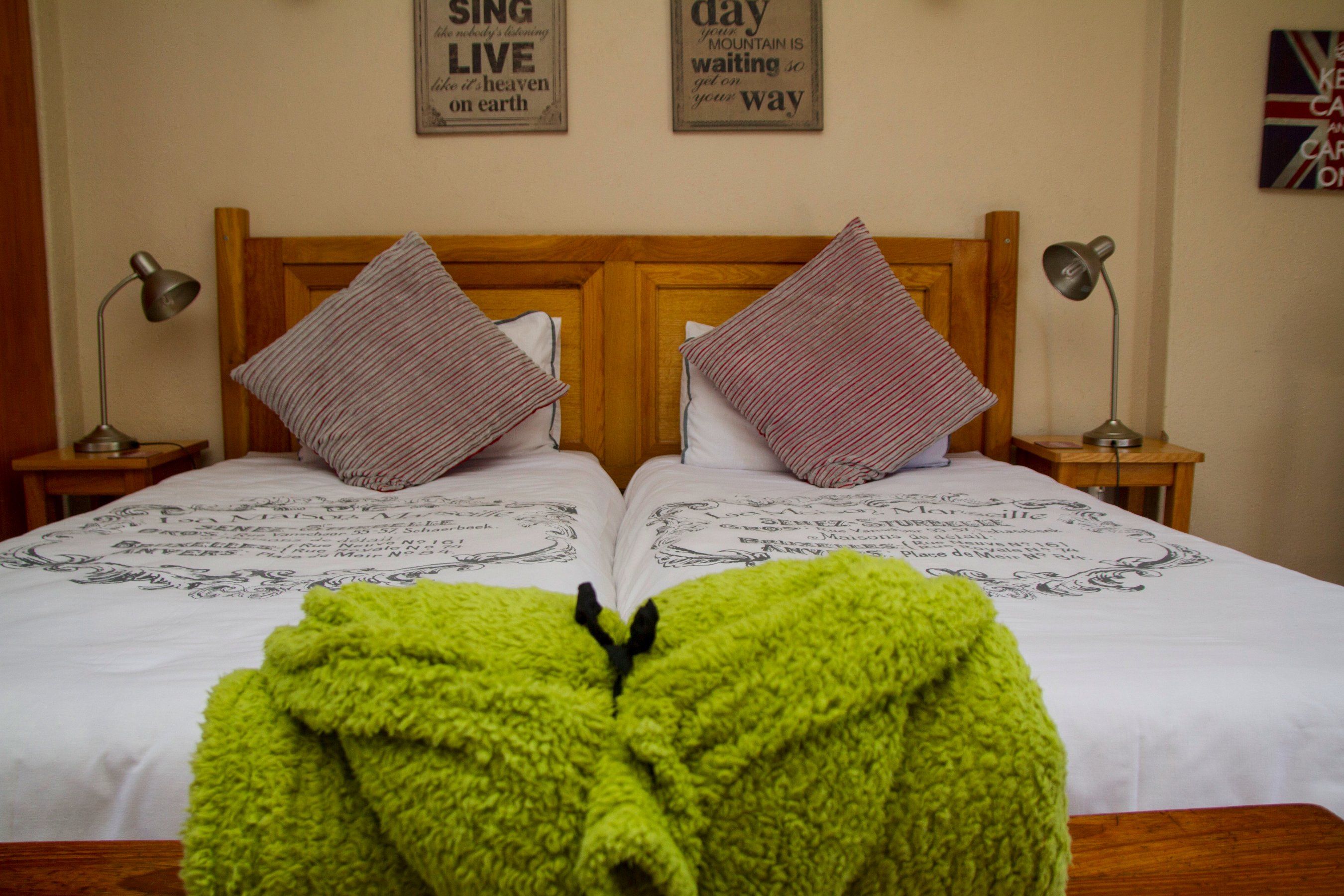 This downstairs suite sleeps, 2 adults
Ideal room in The Lodge for a couple.
Ideal Graskop Accommodation in The Lodge for a family. Sleeps 2 adults and 2 children
The luxury suite at The Lodge, with a queen bed for a couple celebrating special occasions
Ideal room in The Lodge for a couple.
Ideal room in The Lodge for a couple.
Ideal room in The Lodge for a couple.
Luxury private room @ The Lodge suitable for a couple
Luxury private room @ The Lodge suitable for a couple
4.  We have Graskop Accommodation for Groups.
We know that sometimes a group of friends or family want to go on holiday together. That is why we accommodate small groups of up to 6 people. You get two spacious bedrooms, with one smaller bedroom in between and two bathrooms for the whole group.
5.       Again, THE REVIEWS on TripAdvisor!
Out of 199 Reviewers on TripAdvisor, we got a 4-star rating! Autumn Breeze Manor rated "excellent" by 82 travelers!

You can't argue with the numbers, the reviews and the wide variety of choice.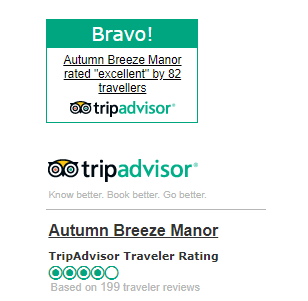 In conclusion, if you are planning a trip to Graskop, and you are looking for accommodation, look no further!
Autumn Breeze is here to cater to your every need and ensure your holiday goes as planned with no ugly surprises!