Mpumalanga Attraction: The Graskop Panorama Route
Posted on Fri August 10, 2018.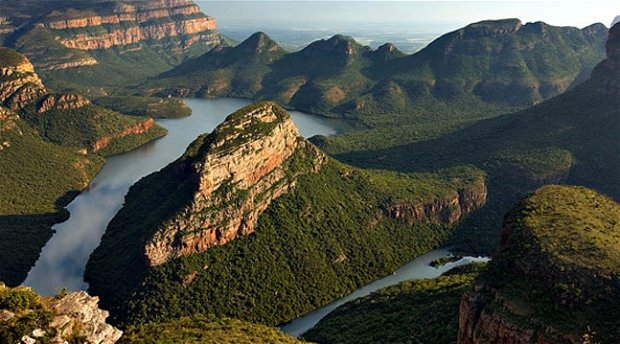 Everything you need to know about the Panorama Route when visiting Graskop on your next trip! Whether you are an international traveler or a local one, you will definitely enjoy these Graskop attractions!
The Graskop Panorama Route is one of those things that you never really forget. It is filled with the most scenic routes and destinations, perfect for anyone looking for a breakaway. 
We've been busy putting together blog posts that address every person's interests. You can read more about the Panorama route on the following posts: 
Are you looking for any specific sceneries, routes or locations on your holiday? Let us know in the comments!


The Panorama Route Attractions close to Graskop: 
We have so many that it was difficult to choose a few when compiling a list. But here we go: 
God's Window
If you've never been to God's Window it is difficult to understand where this destination got its name from. However, when you are done with your short hike, and you are at one of the viewing points, you fully grasp the name of this spectacular viewpoint near Graskop. 
God's Window offers you a glimpse of the Blye River Nature Reserve, or maybe a bit more than a glimpse, as it seems that the view is endless! There are various viewing points where you can take hikes to, each one with a unique perspective on the lush indigenous forest clad ravine, cliffs and waterfalls. 
This is one of the spots you'll never forget seeing. 
If you are up for a hike, a steep climb and a stroll through the forest, you can break away from the crowd and make your way to one of the most beautiful points at God's Window. 
Although this is definitely one of the most beautiful locations, you need the Graskop weather to play along! We know that August and September are some of the best months to go to God's Window to get the most out of it. That is why we are running some specials on Graskop accommodation! Contact Us for more information on our specials!
Bourke's Luck Potholes
If you are looking to be mesmerized by natural beauty, or take your kids on an adventure, Bourke's Luck Potholes is the place to go! 
Bourke's Luck is one of Mpumalanga (And Graskop's) tourism gems. This unique location is set perfectly where the Treur River meets the Blyde River. These rivers have eroded the stone into swirling delights. There are large (and small) round holes formed by erosion and the water flows freely from one hole to the other. 
It might not sound magnificent, but it truly is as can be seen below: 
Furthermore, because this is such a huge tourist attraction, there are walkways and bridges everywhere for tourist to freely wander about and explore these natural formations. 
Three Rondavels (Die Drie Rondavels)
Rondavel is a traditional circular African dwelling with a conical thatched roof.
The three rondavels are iconic to the panorama route and Graskop. They are perfectly situated along the Blyde River Canyon (Which in itself is a wonder on its own). These three mountants are named after rondavels because of the striking similarity in shape. 
"The viewpoint is spectacular. From here one looks over the canyon to the Three Rondavels on the other side of the northern edges of the Drakensberg range of mountains. An outlook that is overwhelmingly beautiful and deserves more than a moment's respite." - SA Venues
Accommodation in Graskop 
With the promise of good food, great scenery, and even better adventures it's easy to see why so many people are looking for accommodation in Graskop. At Autumn Breeze we know it's important to get a good night's rest, which is why we cater to a wide variety of groups and people at our Bed and Breakfast. 

Our reputation proceeds us most of the time, which is no surprise when you take a look at the reviews left by previous visitors! 
To book your accommodation, please contact us! We will be happy to assist you in finding the perfect accommodation for you, your family and friends!